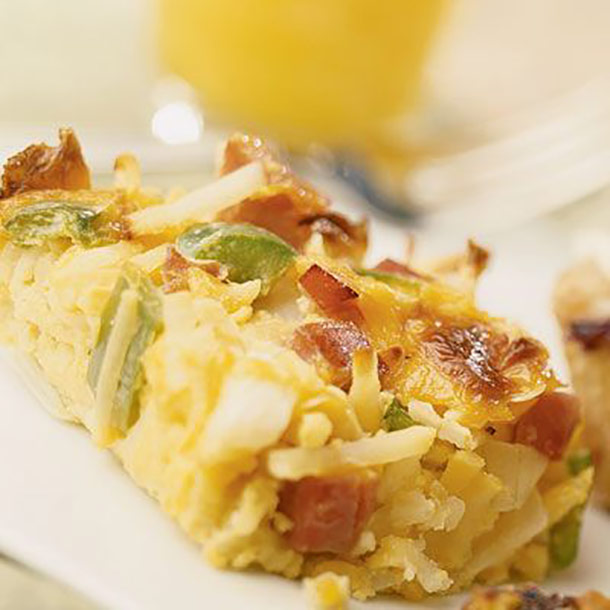 Great breakfast treat for out of town guests. You can make ahead, too! 
Ingredients
12 eggs
1 (12 oz.) can evaporated milk
1 tsp. salt
½ tsp. pepper
1/8 tsp. cayenne pepper (optional)
1 (30 oz.) package frozen shredded hash brown potatoes, thawed
2 cups cheddar cheese, shredded
1 large onion, chopped
1 (4 oz.) can Hatch green chili, mild
1 cup cubed fully cooked ham (I use 2 cups of Dickey's smoked ham and could have even put more for the meat lovers.) 
Directions
Heat oven to 350° F.
In a large bowl, combine the eggs, milk, salt, pepper, and cayenne (if desired). Then, slowly stir in the potatoes, cheese, onion and ham.
Pour into a greased 13" x 9″ x 2" baking dish and bake, uncovered, at 350° F for 45 – 50 minutes.